Trends are never constant in-fact always changing and e-Commerce trends aren't different. This is where real challenges begin.
Changing technology can improve and impress the customers. Online store owners need to keep their eyes and ears open for new trends and figure out how these can facilitate them better in boosting sales.
It will not be wrong to say that technological trends are always changing like fashion and you have to keep up with the latest to stay relevant.
E-commerce accounted for last year about 7.3% of retail sales. It is therefore important to understand what the new trends in online commerce sites this year in order to remain in competition and generate more sales for your business.
Mobile Sales
The website visits via mobile and tablet are increasingly important. Although the desktop is still the most popular for the purchase, the growing share of mobile purchases encourages brands to tailor their site with a version called "responsive" or "mobile-friendly". According to a report, sales on mobile in 2014 represented nearly 20% of total online sales with an increase of over 30% compared to the previous year. It is now possible to buy many products in one click on smartphone.
The mobile store experience will quickly become an essential part of retailing. Almost 90% of smartphone shoppers use their phone for pre-shopping research.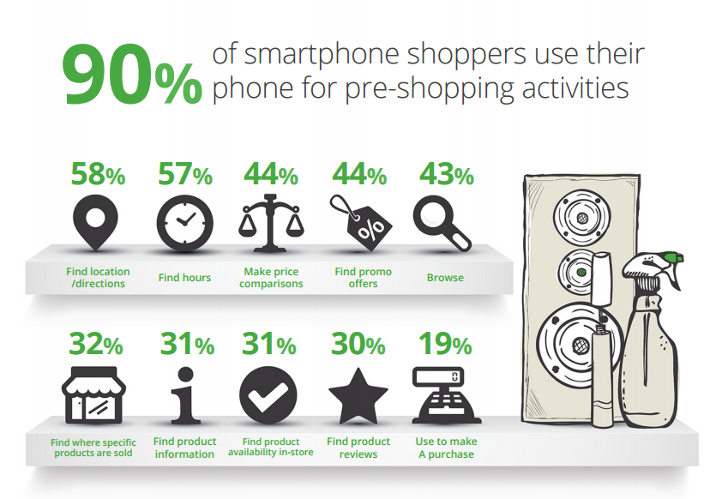 Multiple channels for shopping
Now consumers go to multi-vendor websites (such as Amazon) is because they can find a wide range of unique items from varying sellers.
As a consumer, almost every time you discover a cool product online, chances are you'll visit Amazon and search it there. This is what many consider multi-channel commerce, since it is done away from the official website.
Using content to engage and sell
Content is one of the essential elements of a successful strategy of Inbound Marketing. Indeed, inspirations and trends are often needed to raise consumer awareness and allow them to make decision to purchase. Thus, more and more online commerce sites offer, in addition to traditional product pages, many blog posts, interviews and reports on the latest trends, evaluating new products or even life-style sought with the purchase.
Flash sales
Even if Flash Sales do not represent a major trend, the websites of flash sales are growing strongly in recent years. These sales are similar to clearance sales we usually find in retail stores. Flash sales duration can vary from a few hours to a few days.
Make sure that you do not end up damaging your brand while organizing a flash sale.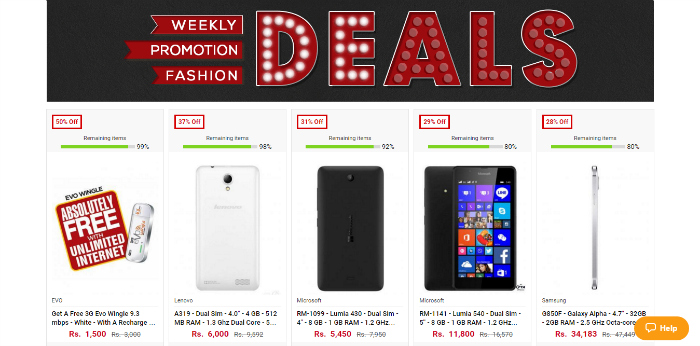 Popups Making a Comeback
There was a time when popups were mainly used for advertisements and everyone hated those annoying popups.
Popups have evolved and now mainly used for products promotion, email marketing and displaying notices or announcements.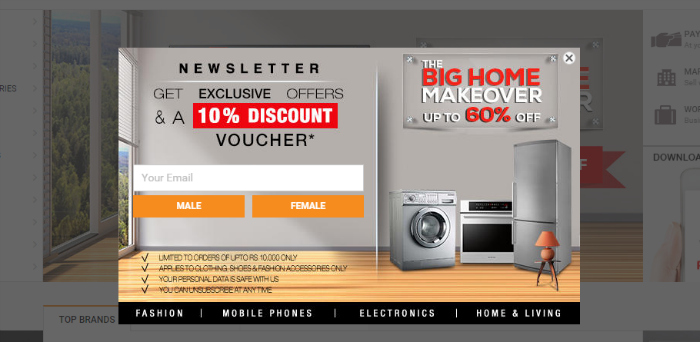 Customer Service Tools
With no human contact, it is difficult to provide customer service in online stores. To overcome this gap, more and more services are available to maintain a positive customer service experience on the web, thanks to the emergence of artificial intelligence that enables online consumers to have quickly personalized answers to their questions.
If your business activity involves retail and you do not yet offer online business, it is time to consider redesigning your website before your competitors will take over and it's too late!
Opportunities in Clothing
Online sales of clothing drastically increased in 2015. The major brands are adapting well to offer their products online. New multi-brand websites are also emerging in Pakistan and around the world, both with local designers with international brands.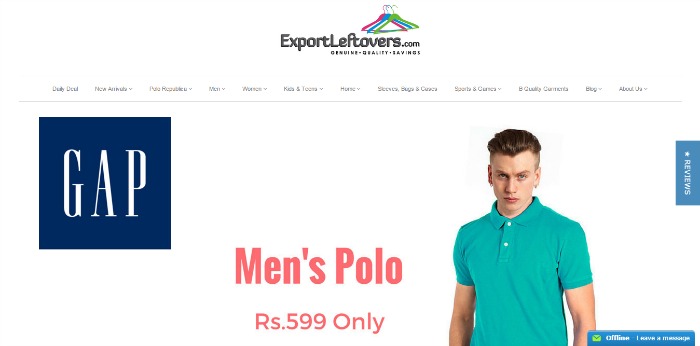 If your business activity involves retail and you do not yet selling online, it is time to consider redesigning your website before your competitors take over and it's too late!